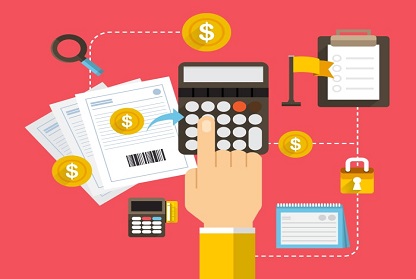 PAYROLL PROCESSING | SALARY PROCESSING & OUTSOURCING COMPANY INDIA
We provides end-to-end payroll outsourcing solution that reduces processing costs with a streamlined and consistent execution of your payroll, statutory and compliance needs.
Payroll Software Solution For Startups and MNCs
KLBS Softech an acclaimed one-stop automate payroll software solution to address basic to advanced HR needs. Attendance Management, Salary Management, Expense & Reimbursement Management, Human Resource Management, Performance Appraisal, Retirement Benefits, ESS, and all types of Statutory Compliance are worth to mention.
What you get from Klbs Softech Out-of-Box ?
KLBS Softech a cloud (SaaS) based solution with flexibility in pricing and optimization of features to meet your bespoke needs. Integration of the latest software development technologies and automation capability has made it a prime choice of from startups to reputable enterprises for all HR related requirements.
Motto of Klbs Softech Payroll
KLBS Softech Software Key Services

Payroll Processing
KLBS Softech nables HRM to access processed payroll data fast & from anywhere, and saves employees from waiting & anxiety.

Attendance Management
You can integrate any biometric attendance device/hardware with FactoHR and fetch data automatically for smooth salary processes.

Leave Management
KLBS Softech HRM to define leave workflow for multiple stages leaves approval process like Apply > Suggest > Approve.

Reimburshment Management
With Klbs Softech Software, you can upload images of your bills & OCR will extract all relevant info. It saves time.

Performance Management System
KLBS Softech you set up KPI-based goals for teams and individuals based on set formula by management.

Employee Self Service
It provides a visual presentation of employee data viz. monthly data, performance, planned leaves, holidays, on employee dashboard.

Mobile Application
KLBS Softech mobile apps loaded with rich dashboard features such as analytics, employee data, reports, charts, and calendar.

E-Recruitment
E-RECRUITMENT Automate the recruitment process for higher work efficiency of your HR department with Klbs Softech Payroll.

Letter Managment
Instant creation of HR letters like recruitment, appraisal, exit, etc., along with auto-filling of employee data.

T.D.S (Income Tax)
Tax Projection with expected TDS to be deducted from the current month's salary. Generation of From 16/16 AA, From 12-BA, From 24Q eTDS, From 27A and ITNS 281 challan of Income Tax.

Payslip
Email pay slips and IT projection instead of printing them (to group of employees or individually) giving tremendous cost saving.

Salary Calculation
Different types of salary calculation methods based on annual / Calender/ 30 days / calender excluding weekly offs/ daily basis etc.