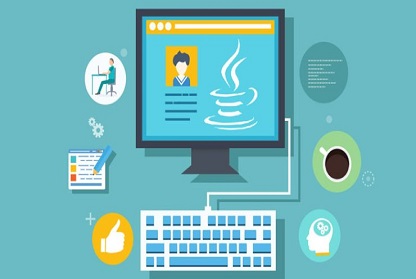 We are the Top Software development company in India
We will partner with you to foster business growth – not just growth in rankings, feasibility & traffic, but growth in sales, manufacturing and time management. We will consult & implement your entire digital strategy from re-designing your website and other IT Services.
Enabling Growth, Managing Industry.
KLBS SOFTECH is a global leader in next-generation IT solution and digital service provider. We enable clients in different countries across the world to navigate their digital transformation
With over 5+ years of experience in managing the systems and workings of global enterprises, we expertly steer our clients through their digital journey. We do it by enabling the enterprise with an AI-powered core that helps prioritize the execution of change. We also empower the business with agile digital at scale to deliver unprecedented levels of performance and customer delight. Our always-on learning agenda drives their continuous improvement through building and transferring digital skills, expertise, and ideas from our innovation ecosystem.
Why choose Klbs Softech – Software development Company in India?
We succeed when we make our clients successful. We collaborate to sharpen our insights and amplify this success. We execute with excellence
We are global in our thinking and our actions. We are responsible citizens of the world. We are energized by the deep connectedness between people, ideas, communities and the environment.
Integrity is our core and is the basis of everything. It is about following the law, but it's more. It is about delivering on our commitments. It is about honesty and fairness in action. It is about being ethical beyond any doubt, in the toughest of circumstances
We have more than 22 satisfied customers spread across the globe. See what some of them have to say about our SEO company. Check out our Testimonials and case studies.
We make solution to fit with budget as well intent to implement with best product, service and success story.
Klbs Softech and its Training Wing
The Software Devlopment Institute Initiated as a training wing at Klbs Softech, The Software Devlopment Institute is a space where we encourage knowledge shares and professional growth. Students interested in learning about Software Develop receive hands-on training on live projects and leave with marketable skills that can be applied in careers related to Software Devlopment. All courses are professionals with extensive experience in the industry.
To learn more about The Software devloper visit,