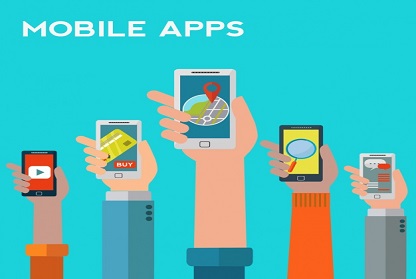 Want to stand tall amongst the millions of apps downloaded daily? Choose our App Store Optimization services provided by experts to keep your app to the top! Increasing visibility means multiplying download numbers & staying far ahead of your competition.
EXPERTISE SOLUTION ON EACH AND EVERY STAGE
We offer all type of custom mobile apps development services and solutions for android and iOS platforms. We develop highly efficient and performance oriented mobile applications with the help of our highly skilled developers, specializing in different platforms. We offer you fully controlled and easy to manage apps with provide application monitoring services both computational and performance based.
We create error free and highly proficient mobile apps for iOS platform with our services stretched over all domains including travel portal apps, social apps, online booking apps, lifestyle apps and all the other disciplines.
We develop compatible and user friendly apps for android platforms. We help you grow your business by creating visible apps that provide an easy interface and high performance.
We at Klbs Softech tackle these facts and similar challenges with a combination of an experienced team of ASO experts, and the monitoring and analytics technology needed to fine tune and optimize every single step of our ASO campaign. Like many other App Devlopment services, app store marketing relies on a strict flowchart of needs:
EXPERTISE SOLUTION ON EACH AND EVERY STAGE
Before getting started with the development, we understand the business nature and what type of audience we are targeting. Here, our developers work at flexible hours and give you monthly project report to improve your business strategies.
OUR MOBILE APP DEVELOPMENT SERVICES