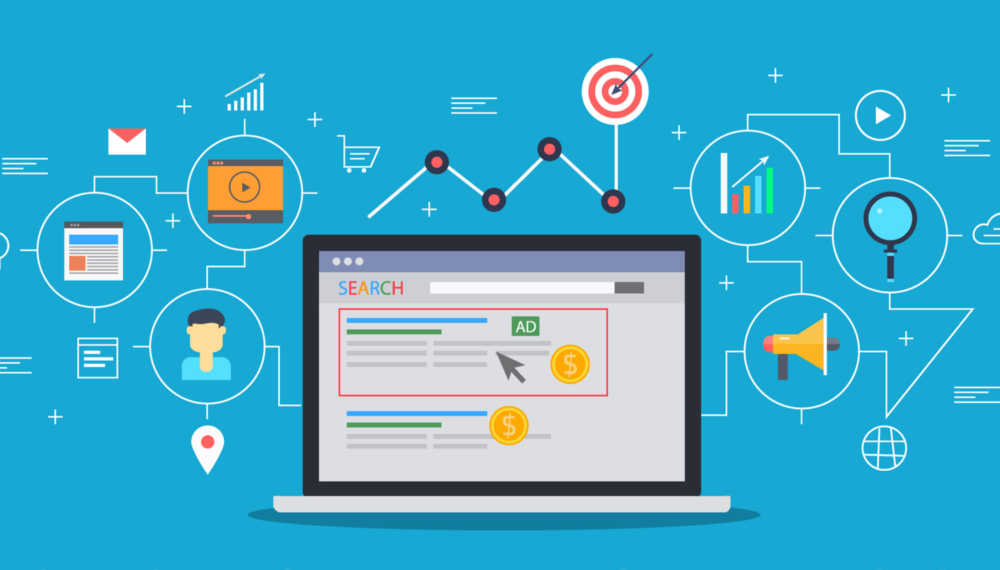 Driving the Business to You!
Our Google certified experts are waiting to drive more leads and business to you. We have the experience and the expertise with Search Advertising, or SEM, to meet your business objectives.
Helping You Meet Your Objectives
Search advertising is one of your most crucial ad channels. We use different terms such as Paid Search, SEM, and PPC, etc. for this. Search advertising campaigns drive leads and revenue for the businesses.
Techmagnate has the experience and expertise to manage your budget effectively and help you grow.
We at Klbs Softech tackle these facts and similar challenges with a combination of an experienced team of ASO experts, and the monitoring and analytics technology needed to fine tune and optimize every single step of our ASO campaign. Like many other App Devlopment services, app store marketing relies on a strict flowchart of needs:
BAK - 3 most important elements of Search Advertising
BAK stands for three elements of search advertising, which are as follows:
In order to drive maximum benefit from search advertising, smart agencies focus upon bidding, ads and keywords. It becomes even more important when you're looking to drive growth on a tight budget.
What we offer through our Search Advertising service?
Better Search Campaign Management
For better performance on your campaign, we focus on:
Effective account structuring tailored to meet the needs of your specific business

Advanced Optimization Strategies

Better Leads to Sales Ratio

We take the time to understand your business plans and map the performance accordingly.

Our job doesn't end once the lead is generated. We take the pains to understand the lead quality to help with the sales process.

Intelligent suggestions on how to expand the account to explore new opportunities

Leveraging display, mobile, social advertising for high impact

Leveraging our direct access to Google Account Managers
Our Experience & Expertise with Search Advertising:
We have expertise in managing small budgets for start-ups and big spending accounts for large enterprises.
Audience Targeting on the basis of their

geographic location

socio-economic status and

behavioral patterns

Keyword Mapping

To business offerings and search patterns of users

According to buyer persona and sales lifecycle

Dynamic Search Ads(for more clicks and conversions)

Remarketing
Conversion Rate Optimization

Call Tracking for better retention and acquisition

URL Tagging

Integration of CRM Integration with website automation tool